What you need to know about eManifest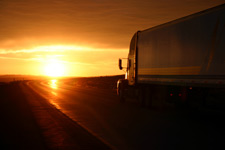 Dear Carriers,
The CBSA has just sent out a release notifying the public that the implementation of ACI eManifest has been postponed until May 2013.
While the implementation has been postponed, the CBSA is still requesting that user accounts and "shared secret" be set-up and that carriers become early adopters of eManifest so that the transition is seamless.
To simplify things, click here to download a copy of the eManifest Portal Quick Reference Guide. This is a step-by-step guide on how to set-up the accounts you need to access the eManifest Portal.
We've also made available the letter that needs to be sent to the CBSA to obtain a "Shared Secret" - you need this to set-up your business account. Click here to download it. Fill in the information in the letter and put it on your company's letterhead. We've included the email address and fax # to send it to.
For those of you who need more assistance please contact Jacqueline. She can help you with any question you have about eManifest on Tuesdays and Wednesdays at extension 287 or by email at jacqueline@triplestarlogistics.com.
The Triple Star Team