Triple Star Logistics: Reliability, Dependability, Service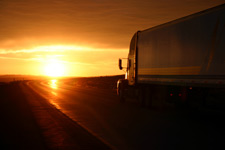 Triple Star comes from a long, rich history of success in the freight forwarding industry. With over 100 combined years experience in the fast-paced world of just-in-time logistics, we know what it takes to build successful, long term relationships with both our customers and carriers.
We started at the Ontario Food Terminal, so we know how to make sure fruit & vegetables get where they need to go ON TIME in excellent condition.
When you work with Triple Star Logistics, you're given customized, friendly and trustworthy service, everytime.